Desert Riders for Android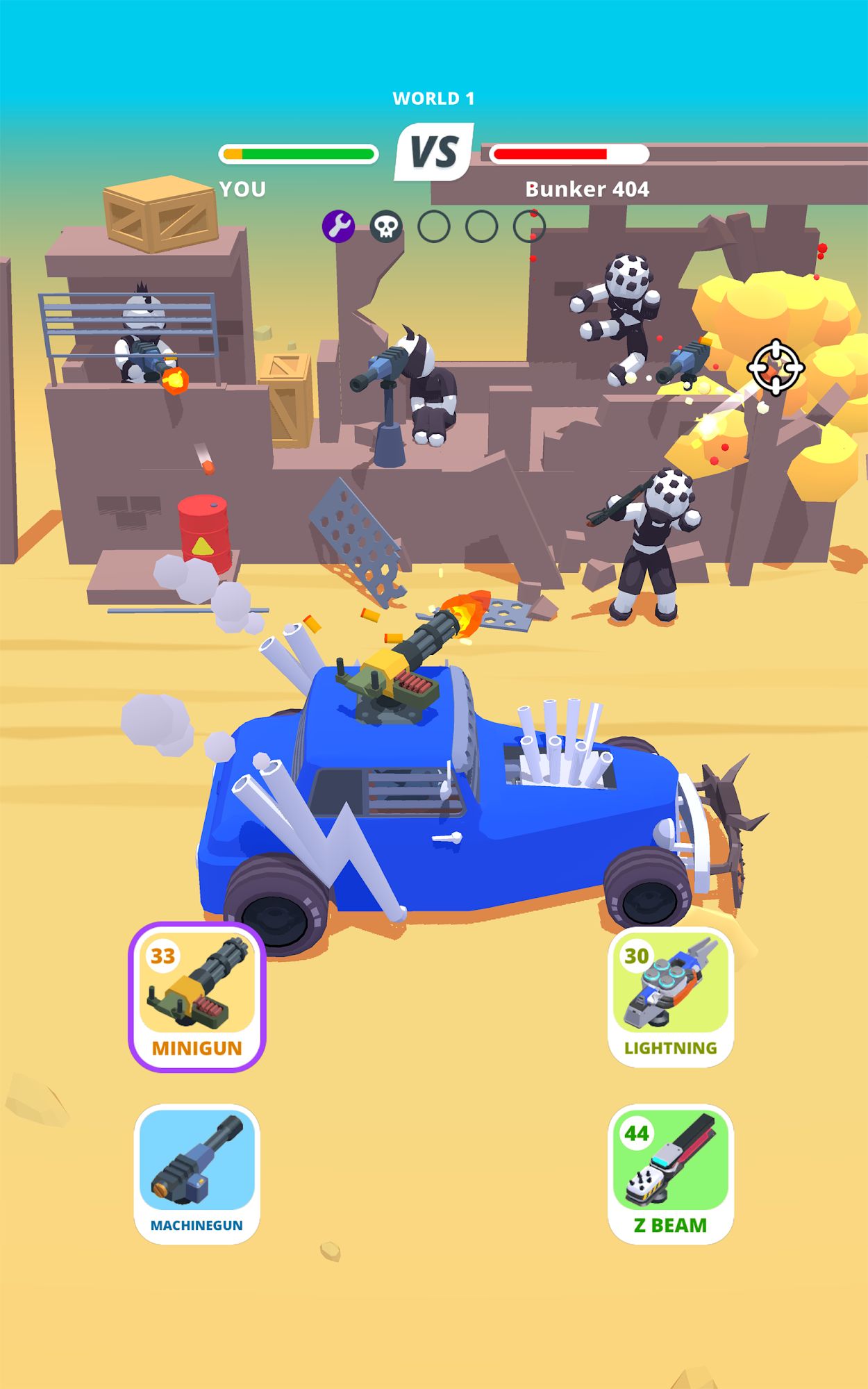 Gun-tanks - machinery modified with the aim of combat actions - will be used in this racing with arcade elements. You can set an armor, different turrets with machine guns, flame throwers, missile launchers and other weapons, that can destroy opponents. 
The danger will also come from the road objects - block posts with armed bandits you need to destroy. The range of weapons to be set on the machinery is not bad - from machine guns to plasma guns. In the course of the game you can unlock new weapons and cars.