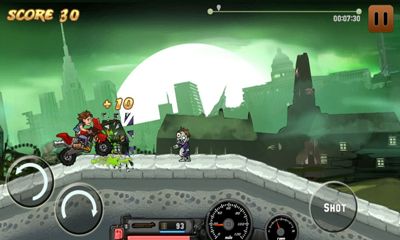 Description of Oops Zombie
Oops Zombie - you are the one who wasn't afraid to enter the deadly fight against crowds of zombie. Choose your vehicle and go to press walking corpses.

Features:
Wide variety of cars

Some types of zombie

Existence of built-in shop -3-> Game in the full version requires existence of the installed Titanium Backup program. How to install Titanium Backup?