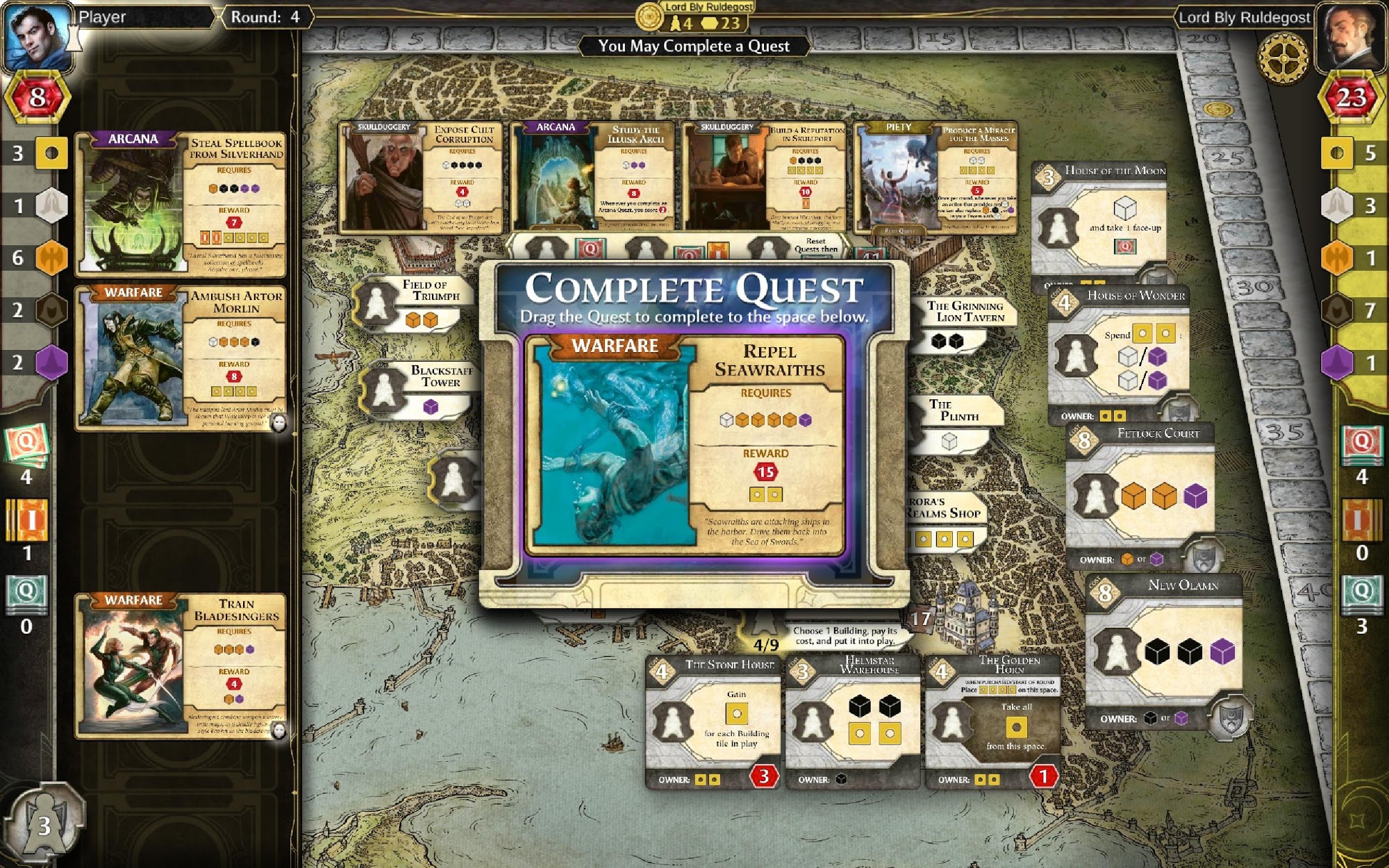 D&D Lords of Waterdeep for Android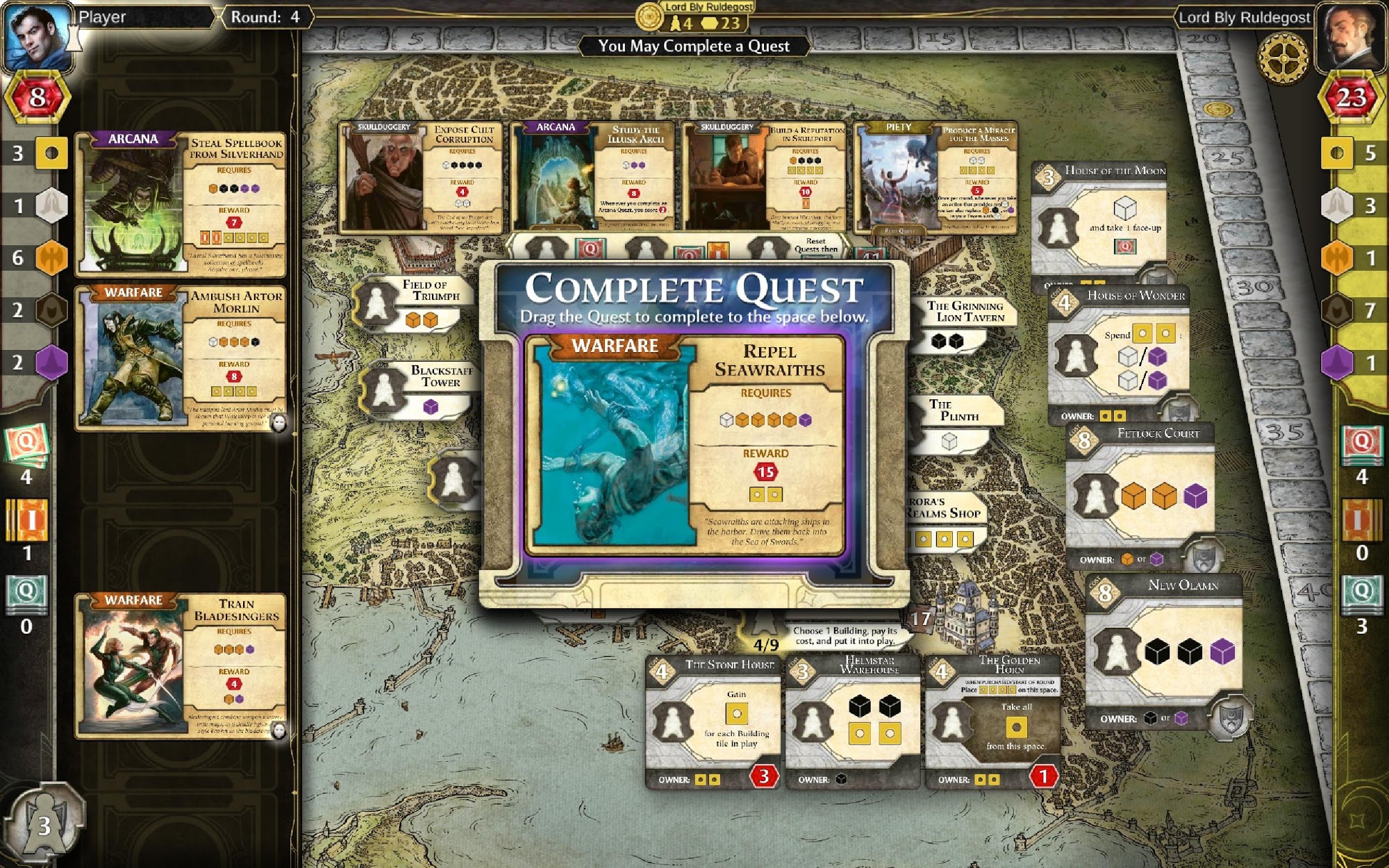 Turn-based card strategy, where each player is one of the rulers of the city of Magnificence. The game is a turn-based. In one turn, the player can either hire warriors for the adventure and search for artifacts, or improve certain buildings in his area of the city.
The winner is the player who scored maximum number of points during 8 rounds. These points are given for each completed quest, constructed buildings and various random tasks played with cards of "intrigue" type. From 2 to 5 people may participate in a game. Single and network online games are available.
Download D&D Lords of Waterdeep