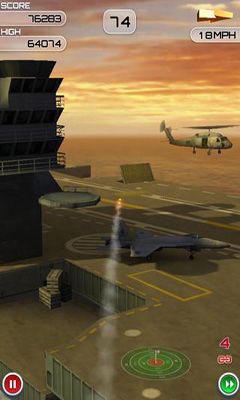 Flick Golf Extreme for Android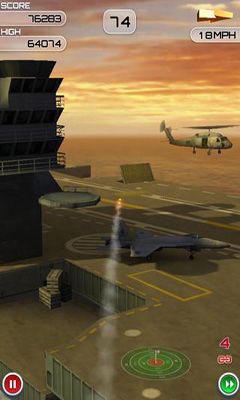 Flick Golf Extreme - extreme golf in which instead of habitual golf courses you will play on an aircraft carrier, a skyscraper, a canyon and other not less dangerous places. To start a ball in flight, it is necessary to slide a finger over a ball, pushing it. Thus the more sharply and further you will slide a finger, the further and quicker the ball will depart. But the most unusual is that you can operate the ball flight, correcting its trajectory, for this purpose it is necessary to slide a finger, pushing a ball in the necessary direction.
There're three modes of game: fast game - for limited time you need to gain as many points as possible, tournament - getting over from a hole to a hole you should roll up a ball for the smallest quantity of moves, a series from five balls - more difficult version of tournament. In the game there's excellent three-dimensional graphics and a tightening gameplay.


Download Flick Golf Extreme