Hamster Village for Android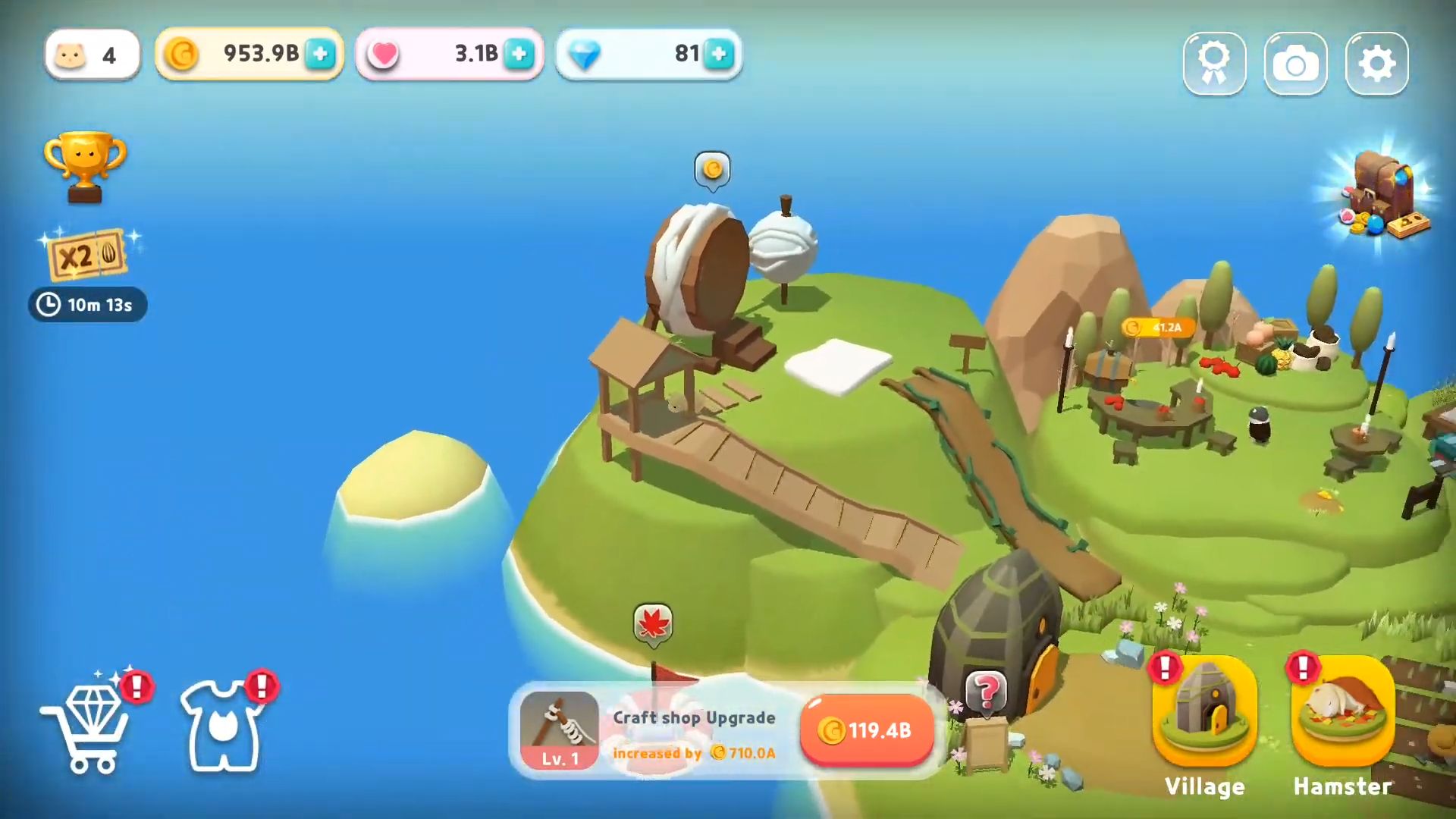 The gameplay is something between an city construction simulator and a merry farm. The hamster starts its journey on the island and builds a farm, harvesting crops and earning coins from it. In the future, the farm can remain only as a part of the hamster town.
You can expand the island for earned coins and build on it houses for other hamsters, attractions, a bar, cafe and even a library. All buildings bring money, which should be collected by tapping each building. Also, some of them are available for upgrade by the levels.