Haunted house mysteries for Android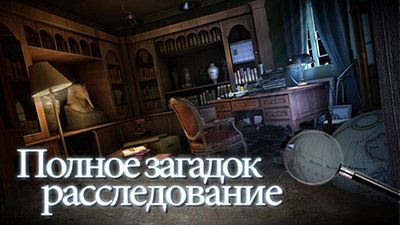 Nancy Evans, an expert in the field of superstitions and their role in modern societies, received an invitation from Mary Allen's aunt to spend some serene days in a hut near the sea. However she doesn't know that the hut is located in the neighbourhood with a big decayed estate with mysterious atmosphere around it.

Help Nancy Evans to find out what strange things occur in this gloomy dwelling. Don't lose composure and explore the house with the most real ghosts in search of the proofs which are revealing the secret of their emergence. Find out the past of the estate and gloomy secrets which it hides. Make paranormal ceremonies on communication with ghosts. Solve difficult riddles to promote in your investigation.

Download Haunted house mysteries