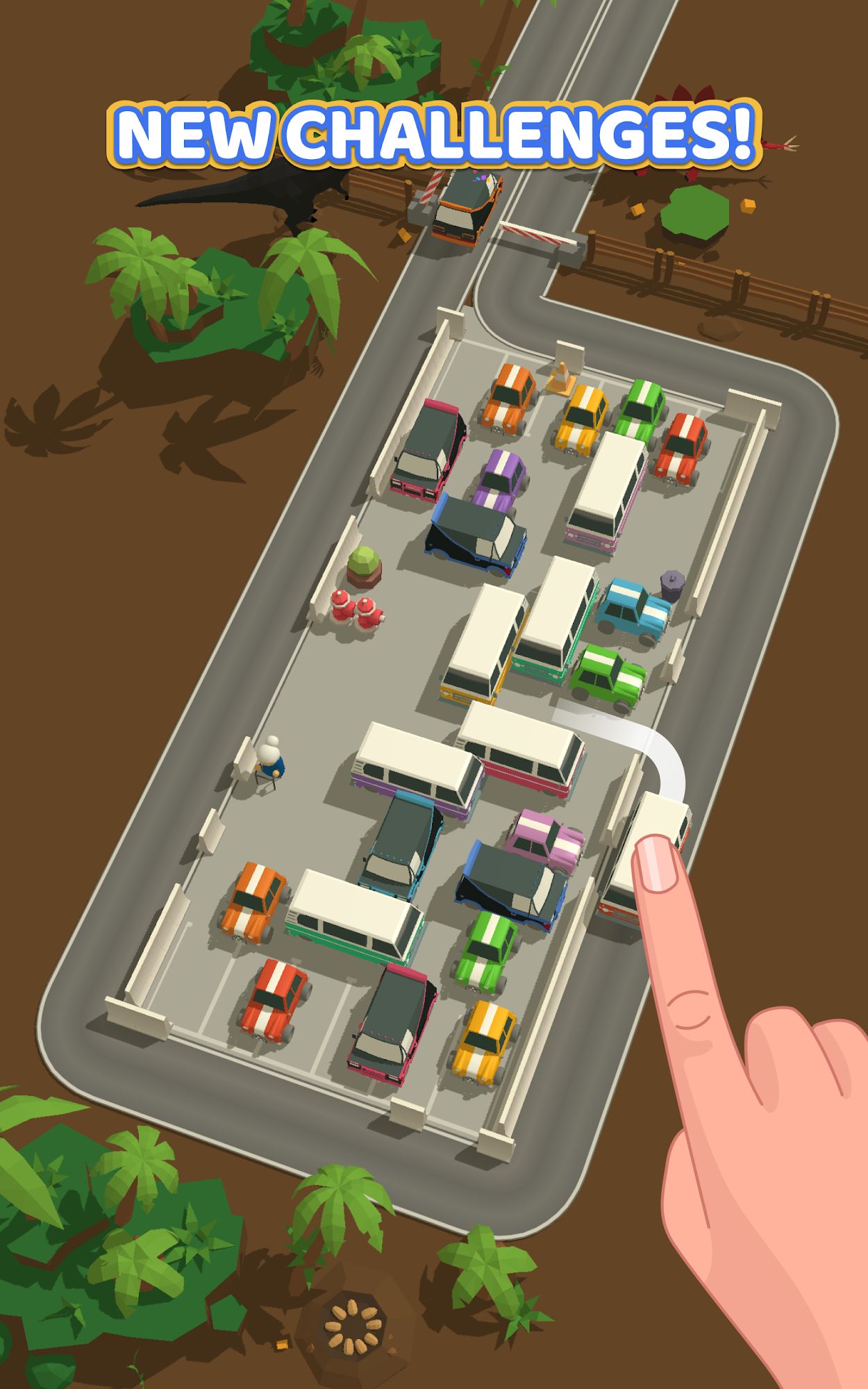 Parking Jam 3D for Android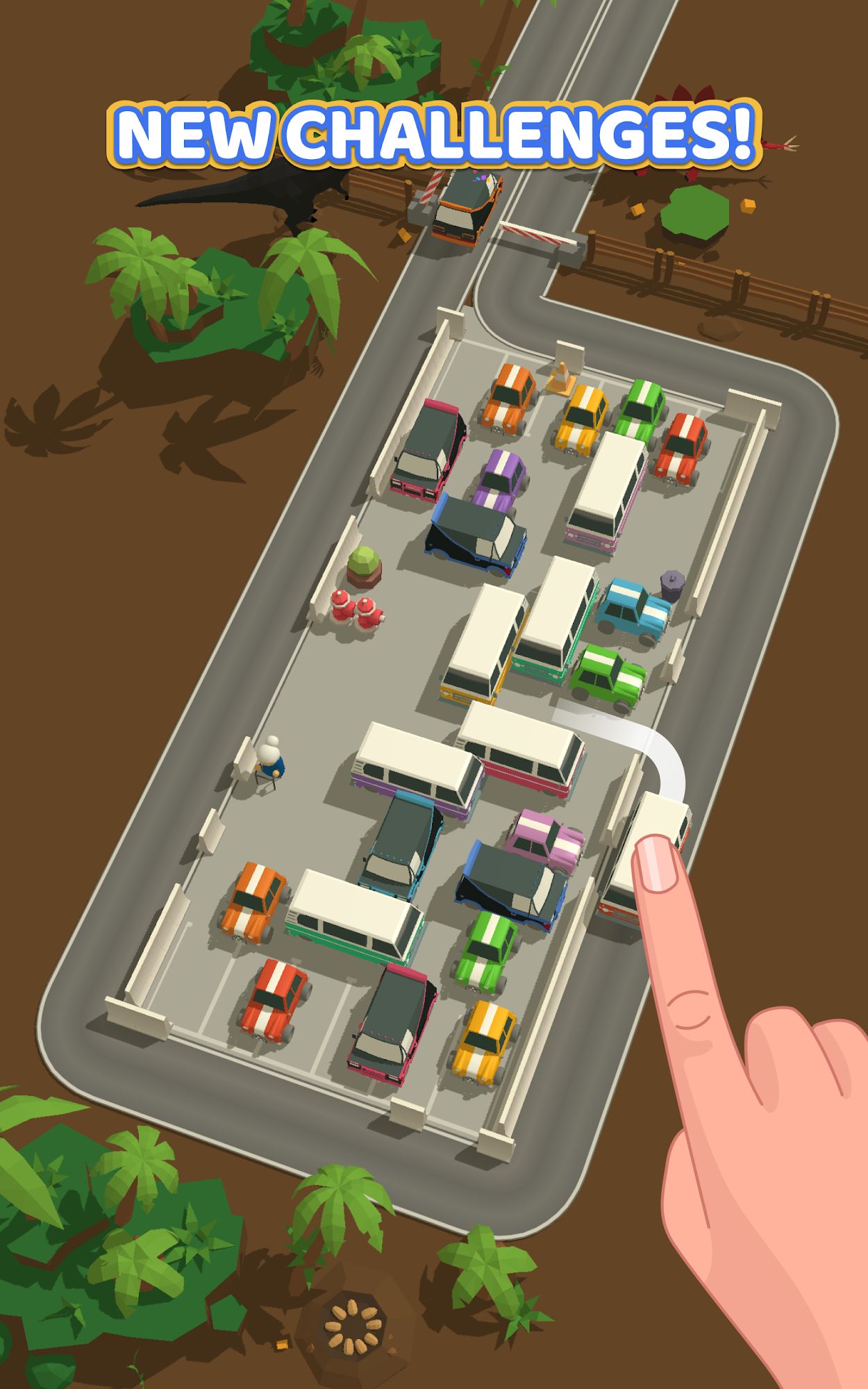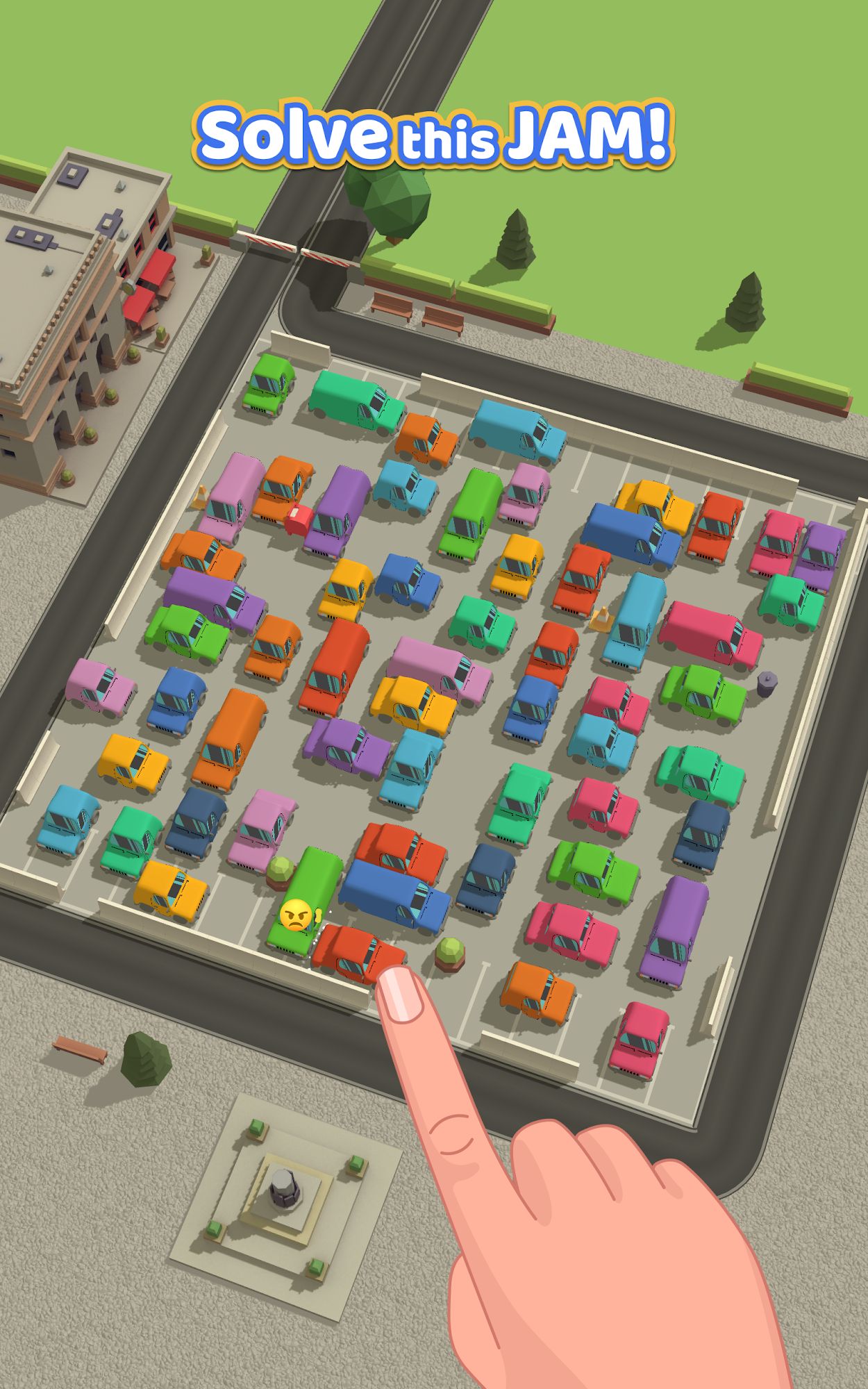 In each level the player has a fenced parking lot filled with cars. In order to pass the level, you need to take all available cars off the site. The gameplay is something like a slider, where machines play the role of chips.
There are quite many levels. Apart from fences, there are different objects in the parking lot, which hinder the movement. The range of cars is quite large and they have different sizes. Taking into account the density they are placed with, it complicates the player's task.